Okay, technically this is not a mason jar project.  But little salt shakers from the Dollar Store are almost like mini mason jars …
if you stretch your imagination.
😉
I created these shabby chic creations for the amazing Kerryanne at The Shabby Art Boutique.   For her 2013 Simply Shabbilicious holiday magazine.  Which is truly amazing.  Filled with such shabby-delicious inspiration for the holidays …
and which you must check out.  Now.  Just click here …
Here's the tutorial …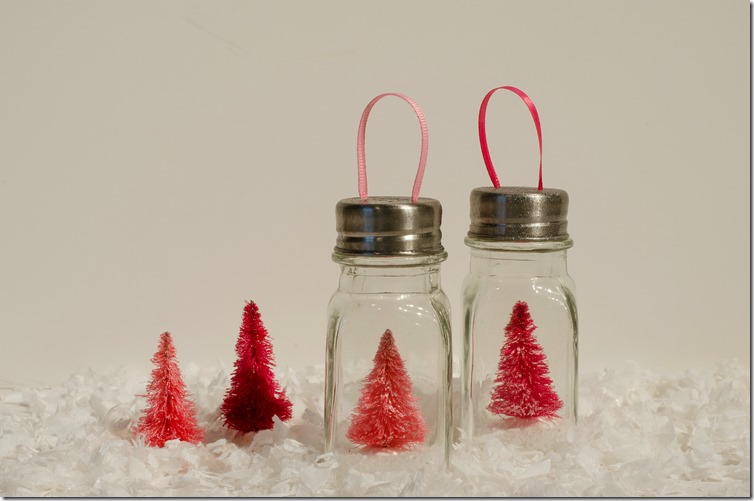 This sweet little project is not only easy to do, but it's low cost as well.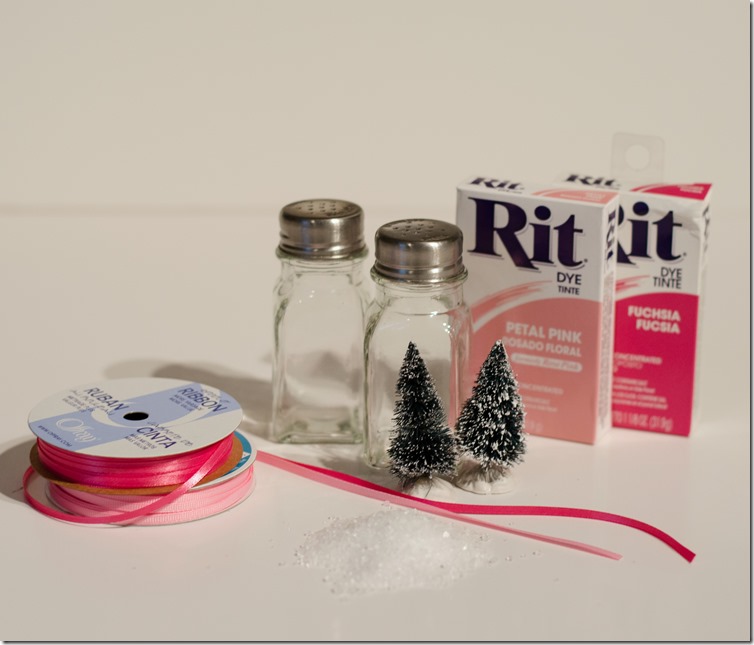 The salt shakers, Epsom salt, and bleach were all found at the dollar store. Bottle brush trees, dye, and glitter came from the craft store.
Start by removing the white base and cutting the trees down a bit.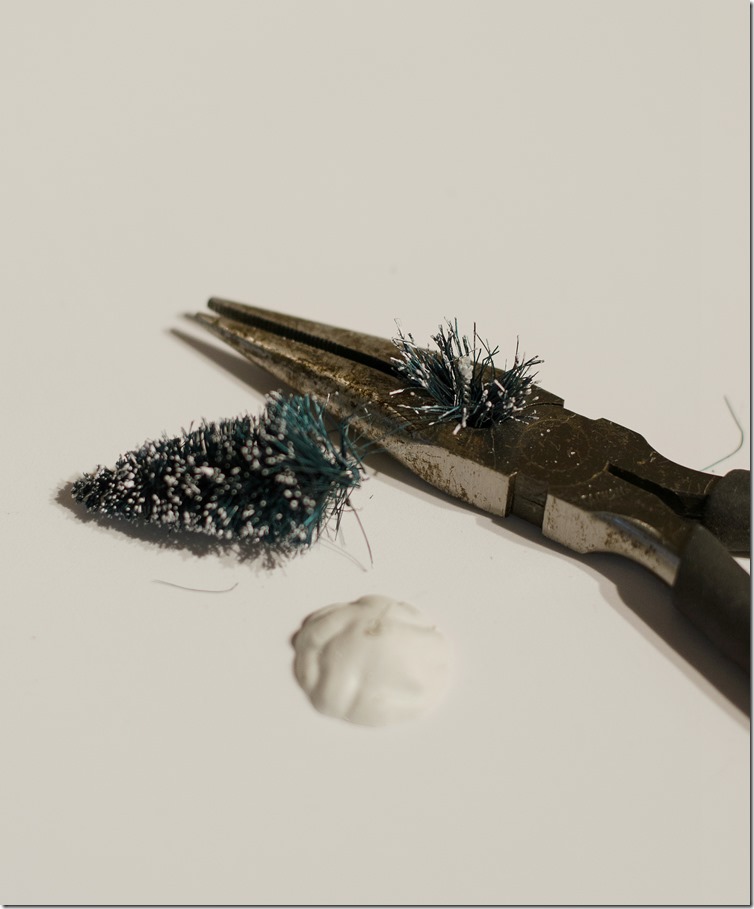 Then into the bleach they go. Full strength. For about half an hour or so.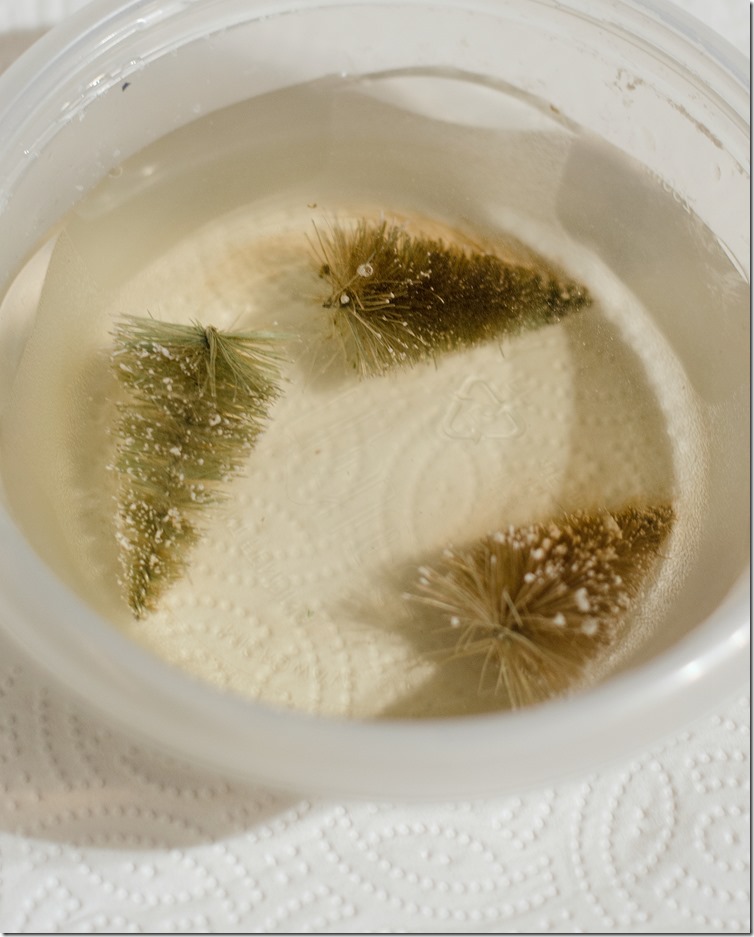 Until they're bleached white.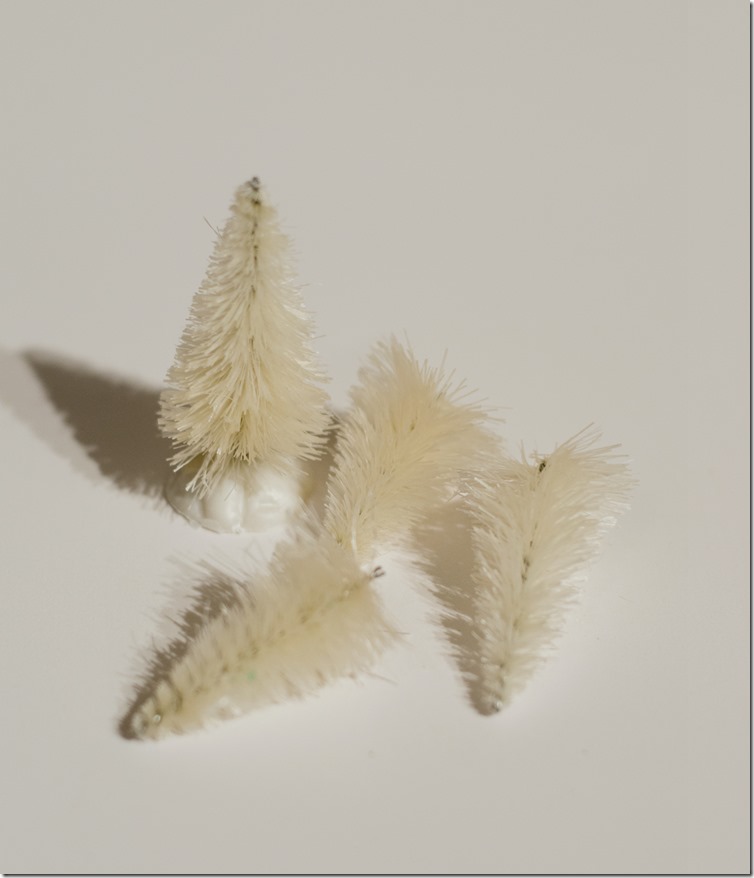 Oh, and don't worry about the faux snow. That comes off in the bleach too.
Once completely dry, dissolve about a teaspoon of dye in water. And drop in the trees. Let sit for about an hour or so …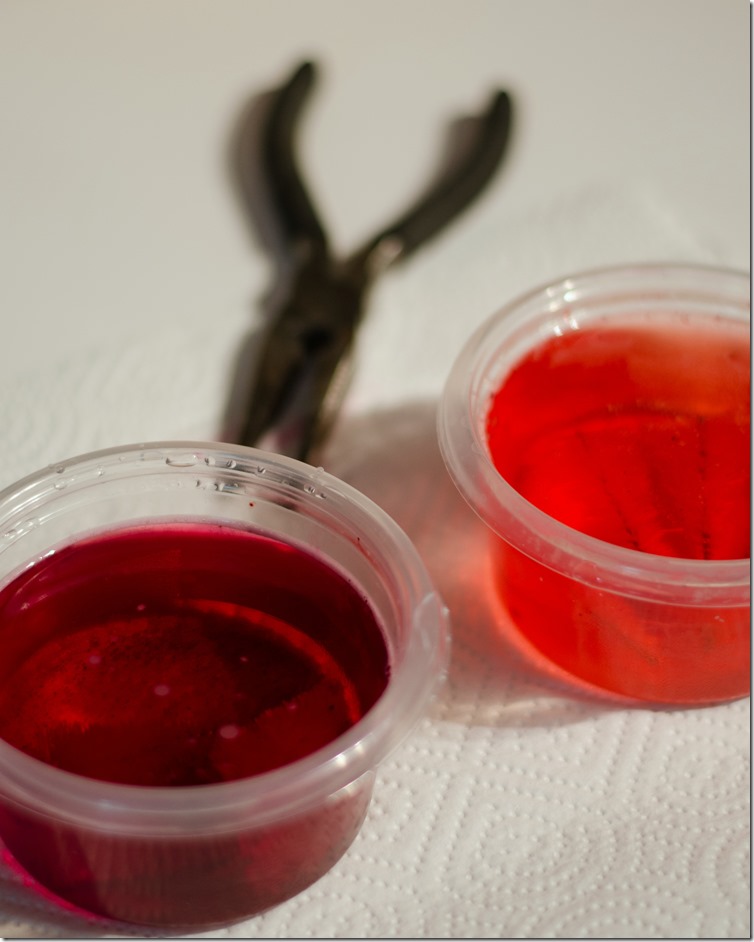 … or until the desired color is achieved.
Modeling clay was used to make new bases.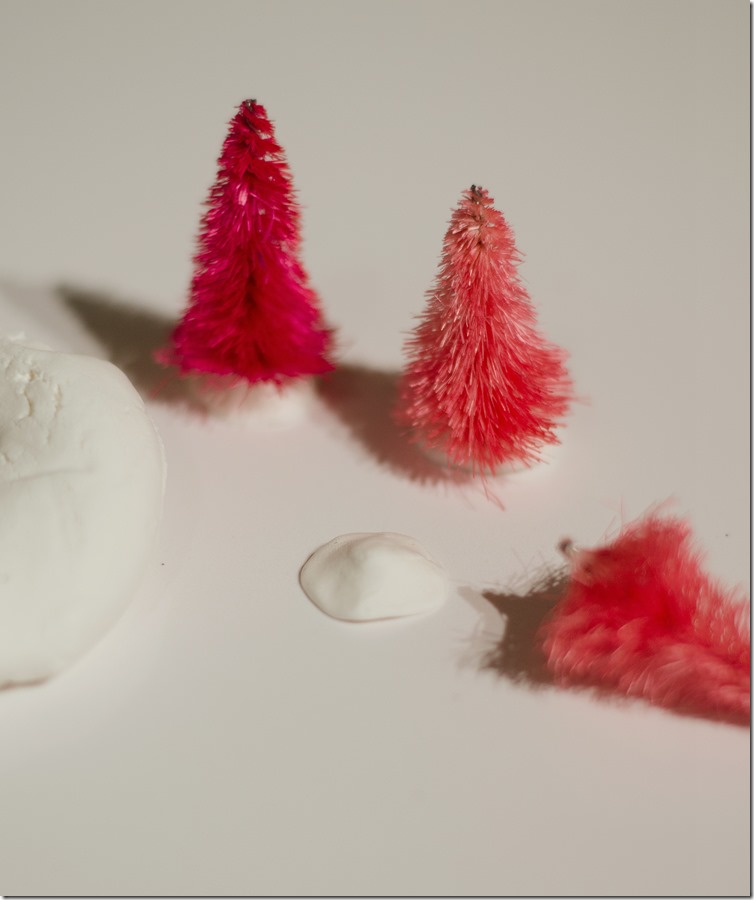 Then left to dry overnight on a piece of plastic wrap.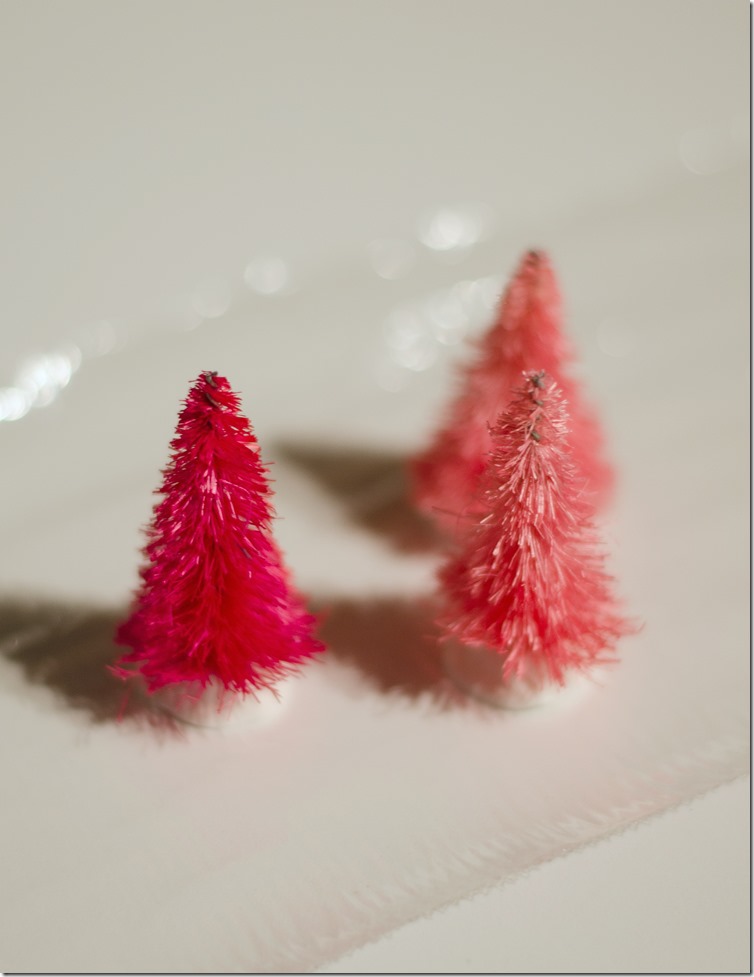 Spray with glitter spray. And if that's not enough glitter, douse with more.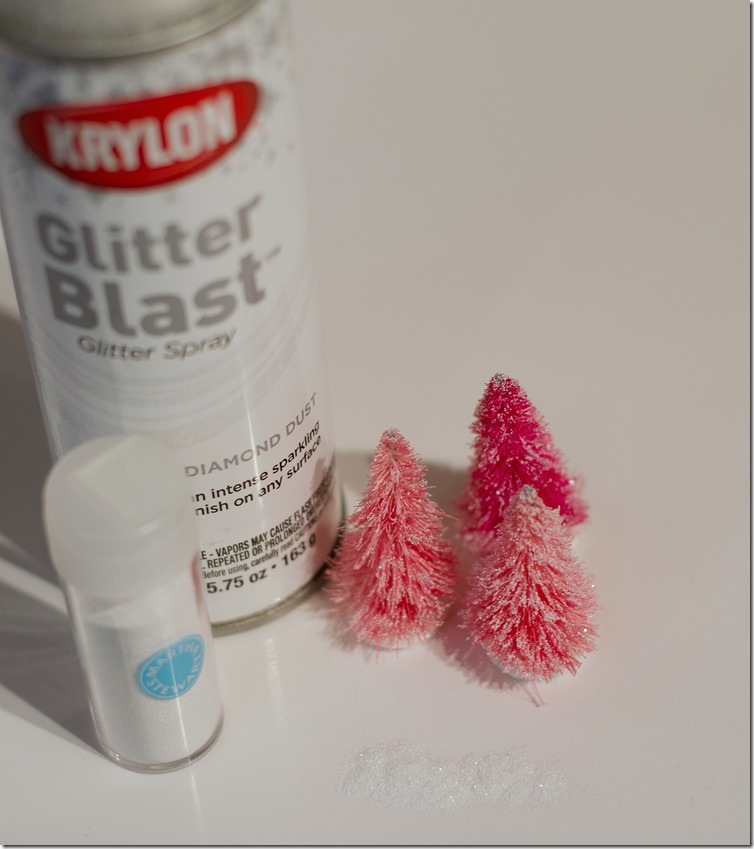 For the top, thread a ribbon through the salt shaker holes.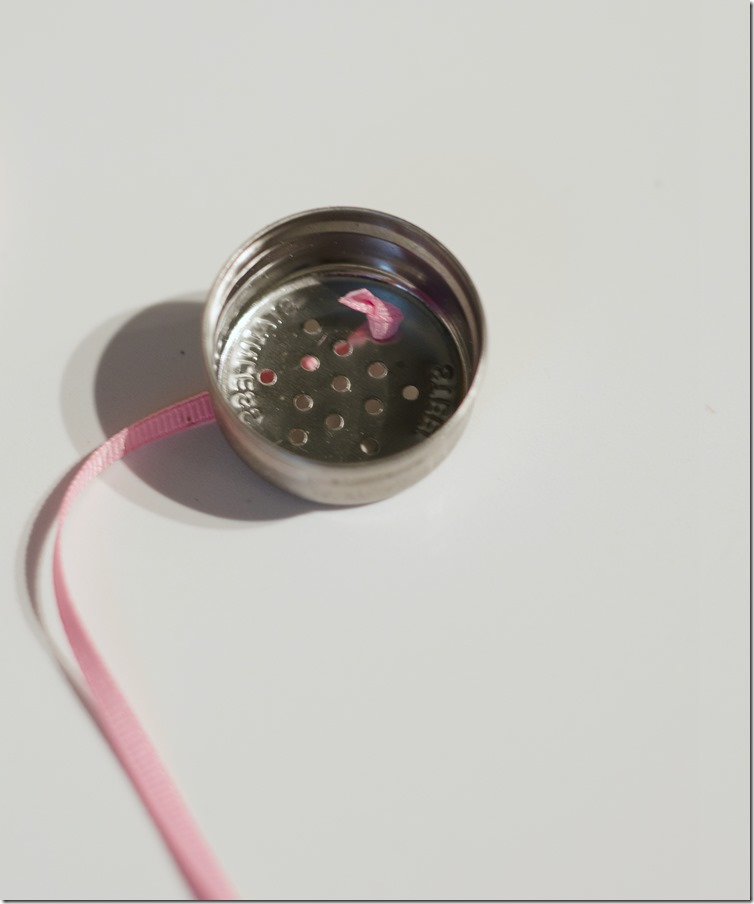 And knot.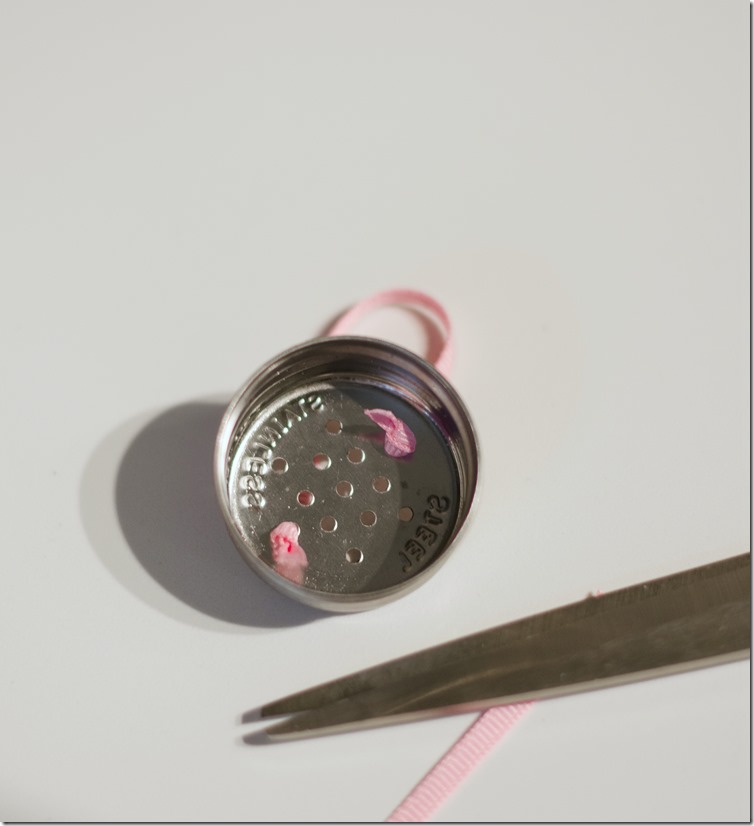 Place the trees in the bottom of the salt shakers. Add Epsom salt snow. And maybe a bit more glitter too.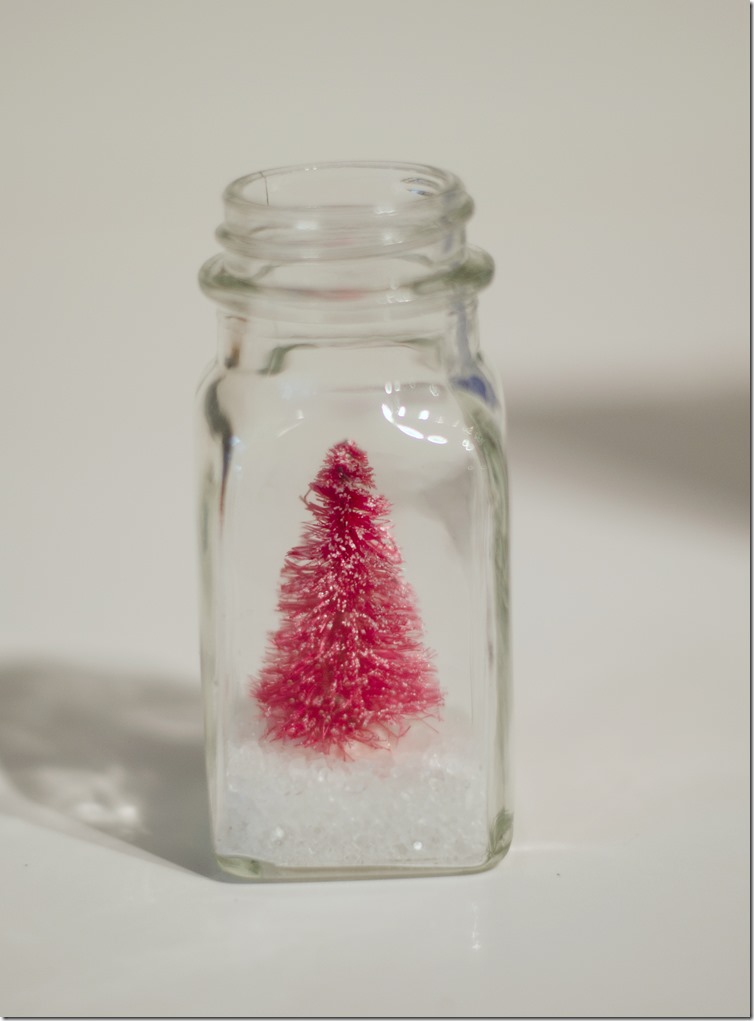 All that's left is to top them off.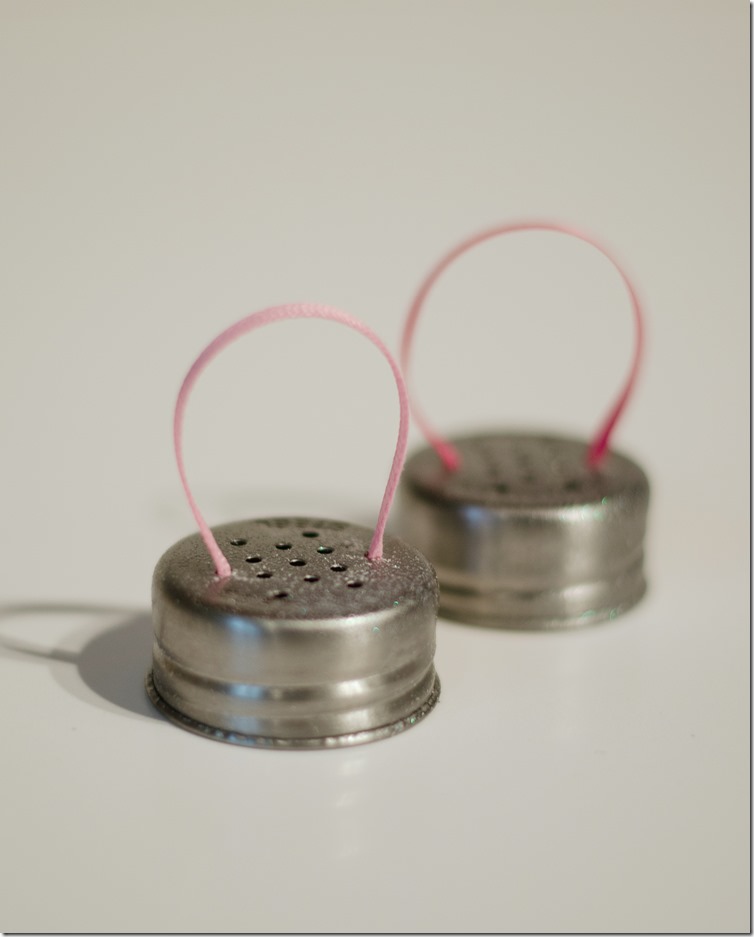 Now they're ready for the tree.
Oh so shabby.
And fabulous.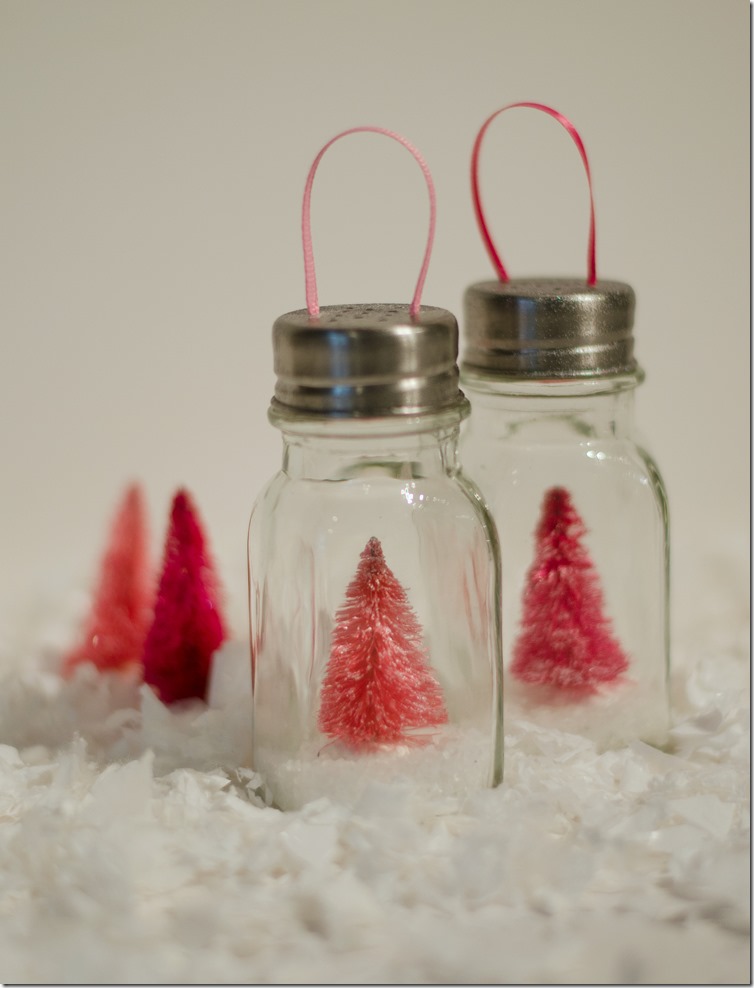 Vis
P.S.  If you're looking to score some free cash for the holidays, I have a giveaway going on over at my Mason Jar Crafts Love Facebook page.  We're giving away cash prizes of $500, $250, and $125.  Just imagine all the mason jars you can buy with that!!! Ha! Visit my Mason Jar Crafts Love Facebook page to enter.  Just click here …
Sharing:
* Between Naps on the Porch * Skip to My Lou *  Savvy Southern Style *  Link Party Palooza *